ACCESS OUR SCHEDULE
& EXCLUSIVE WEB SPECIAL
Secure your spot and get started today with our EXCLUSIVE offer!
By opting into the web form above you are providing consent for Choe's Karate Beyond to send you periodic text messages. Standard rates may apply. You can reply HELP at anytime or learn more. You may opt-out anytime by replying STOP.
DISCIPLINE & CONFIDENCE!
Build character and leadership qualities
Martial arts classes benefit growing children far beyond the dojo and in many real-world scenarios. Our structured classes are meant to help develop coordination, physical fitness, mental strength, as well as gain valuable social skills. Through positive reinforcement, we can bring out the best in your children to help them succeed in life.
VIEW OUR KID'S MARTIAL ARTS PROGRAM
Master Jae is awesome! No other words can describe it! I put my daughter in his class a few months back and she enjoys it thoroughly, great instruction, great discipline and she's learning more and more everyday. Highly recommended! And it's excellent for an after school program... can't beat it.
Charlie Swanson
Our daughter loves Karate at Choe's Karate Beyond! It's so amazing to watch my 3 year-old's progress. She has come such a long way from her first class. Seeing the change in her attention, focus, her confidence and endurance to push through hard workouts has been amazing. For her first couple classes, I questioned whether or not she was ready. She had trouble staying focused and got tired easily, but we pushed through and today there was a new boy in her class who came for the first time. Piper helped show him what to do. Master Jae used her as the example for demonstrating the skills they practiced. What started out as running around and through obstacles for my daughter has become an organized and intentional practice of real skills. I can actually see the real change in her level of performance and knowledge. Karate has been such a benefit to her focus, confidence and fitness and it's a privilege to witness her hard work paying off. So thankful for this amazing Karate studio and Master Jae's skillful leadership and gift of working with these 3-year-olds!
Phillips
My kids are picked up by Master Jae from school and go to Choe's Karate Beyond for after school care and a karate class. Master Jae is a great instructor. He and his staff are all great with the kids. He shows a genuine desire to help them get better. I remember seeing him stopping a conversation with a parent, to run to the floor mats and teach a kid the proper technique to punch a martial arts dummy. He shows the kids to be disciplined, while creating a trusting environment. I highly recommend him.
Acevedo
Love seeing all that Lucas is capable of...thanks @jaechoe and @karatebeyond. You've made me a believer in this program and the value that it can bring to young, strong-willed, energetic kids like my son.
Clemens
Everyday when you get out of bed you should greet the day with a new challenge. May I recommend Master Jae at Choe's Karate Beyond.
My husband and I started training with Master Jae back in June, we know that everytime we walk through those doors, there is not only going to be a physical challenge but also a mental challenge waiting for us. We never leave disappointed. Through Master Jae's instruction, we have gained confidence in our abilities to defend ourselves; we have improved our physical fitness; we have made life long friendships; we have invested in ourselves; we have risen to the challenge.
You should too!
Davis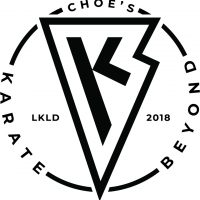 Master Jae creates the perfect environment for appreciating applicable martial arts, exercise and fun. He has an amazing ability to communicate and teach individuals of all ages. Highly recommended!
Devin Hunt
Excellent instructional leadership with applicable skill sets for students today.
Gregory
Master Jae Choe is superb with the kids, teaching them discipline and perseverance, all while not losing the fun of it all.
Lezard
It's challenging, encouraging, and professional. The facility is clean, classes are prompt, and instruction is top notch. I love the intentional self-defense application. There is great variety and every class is engaging. I definitely recommend the classes for all ages.
Rosenburg
Enrolling our kids in the Karate Beyond aftercare program has been a great decision. They look forward to going everyday and it has done wonders for our youngest son's confidence. Highly recommend.
Varnadore
Choe's Karate Beyond is exceptional. The time they take with each student, the diversity of the training, and the quality of the staff all make for a wonderful place to learn in so many ways. Outside of the leaps and bounds I see children make in the martial arts, I also find my own child to have become more focused on studies, chores, and showing others respect and honor.
W Russ Dyer
IMPROVE FLEXIBILITY, BALANCE, AND STRENGTH
Get fit while learning martial arts
Learn self-defense, build confidence, and get in the best shape of your lives! Martial arts has tons of physical, mental and social benefits, suitable for anyone and everyone. Become part of something positive and learn new skills from trained martial arts professionals. It's easy to get started—Enroll in martial arts classes today!
View Our Adult Martial Arts Program
Request Information
ACCESS OUR SCHEDULE & SPECIAL WEB OFFER!
Get started today with our EXCLUSIVE offer!
Request more information today to find out how you or your child can start training!
Get Started Today